I've always loved to dance. My mom signed my sister and I up for dance lessons from a young age. I remember my sister and I taking stepdancing lessons and having to practice every night in front of the mirror in my mom and dad's bedroom. My sister was so uncoordinated but she tried her best! I hate to say it, but I was the better dancer (Sorry Laura!). Laura stopped dancing after a couple years, but I continued on and branched out into some new types of dance styles. I took tap dancing and jazz for five years, but stopped when I was 16 years old because I started my first part-time job. I loved it though and part of me wishes I had kept going with it.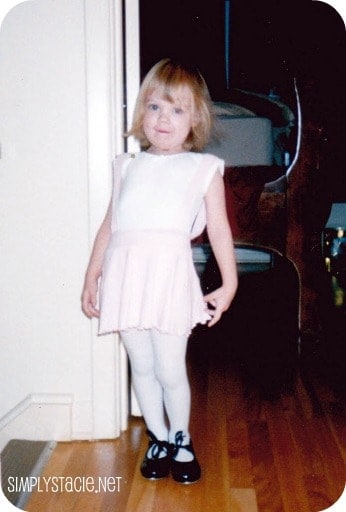 When I became a mother, I knew that I wanted my daughters to also take dance lessons. Both Olivia and Bridget have taken dance lessons as one of their extra-curricular activities. I loved going to their recitals and seeing the final performance of what they accomplished. It made me very proud of them.
Today I want to share with you a fun dance contest that your kids can enter that includes a personal favourite character of mine, Curious George! How would your child like to be featured on a Curious George DVD? Bridget would be so excited because she loves Curious George and enjoys watching his DVDs. What an amazing prize for one lucky child to win!!!
How to Enter
Take a video of your child (age 8 and under) dancing up a storm to the Curious George theme song. Then visit CuriousGeorgeDanceContest.com to submit your video. You have till April 2nd to send in your video!
From that point, a panel of judges will select ten finalists based on creativity, enthusiasm and originality. All finalists will receive a Curiosity Kit that contains a Curious George book, DVD & other goodies!
On April 16th, voting will open to the public to vote for their favourite to win. Voting will close on April 30. This contest is open to US only.
Now it's your turn moms & dads, get the cameras ready, turn on some Curious George and get your kids grooving to the music! I can't wait to see all the monkey moves! For more details and to enter, click here.
This post is sponsored in collaboration with Latina Bloggers Connect and WGBH. CG (R) & (C) 2012 Universal Studios and/or HMH. All Rights Reserved. FOR PROMOTIONAL USE ONLY.