Beezer Playhouses Review
You never know what you'll get for weather in Spring here in New York. We've had years where there was snow on the ground on Easter, and heat so intense that we're in shorts and tee-shirts in the middle of March. So you always need to be ready for anything. Since having kids, that also means having a plan b if the weather doesn't cooperate with our plans. This is why Beezer Playhouses is the perfect fit for us – for any weather!
Beezer Playhouses was started by Ben and Julie – a couple who wanted to help kids develop creative skills while having fun. They also wanted to use the playhouses as a way to give back to the community – they have donated playhouses to their local hospitals, as well made contributions to St. Jude's. They have partnered with Rise Incorporated, a company who is dedicated to community inclusion and self-sufficiency for people with disabilities, to assemble and ship our products. The playhouses are also 100% recyclable. Ben and Julie are truly a couple who have children, the community and the environment in mind in their business practices.
We received The Cottage playhouse for review and as soon as the big box landed on our doorstep, my oldest couldn't contain his excitement! He was so excited at the prospect of helping his father build the cottage over the weekend. Once Saturday rolled around, building the playhouse was at the top of our agenda. My husband had no problem following the illustrated instructions included with the playhouse, and he found it easy to work with the "Beezerbits" connecting pieces. The initial set-up time was about 20 minutes, and another 10 or so decorating the cottage to Matthew's liking with the decals that are included.
Once assembled, both my boys had a blast playing in the cottage. Both seemed to be most intrigued by the fact that you can lock the front door! Measuring 42" wide, 45" deep and 60" tall, the cottage is a good size for multiple children (at one point, all four of us were in there!). When we were done playing for the weekend, the cottage came down very easily and we put the pieces back in the back for storage. When we're ready to play again, the next set-up should only take a few minutes now that all the "Beezerbits" are in place and ready to connect. My oldest is already asking when we're going to build the house again!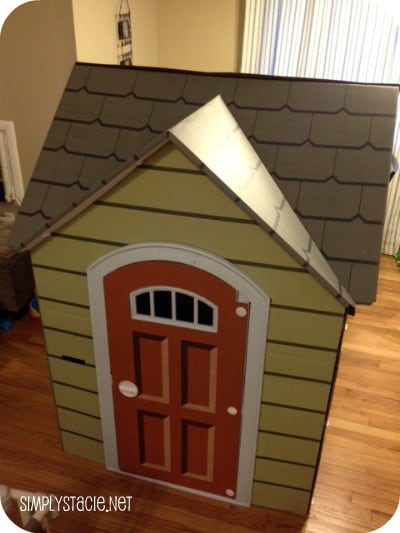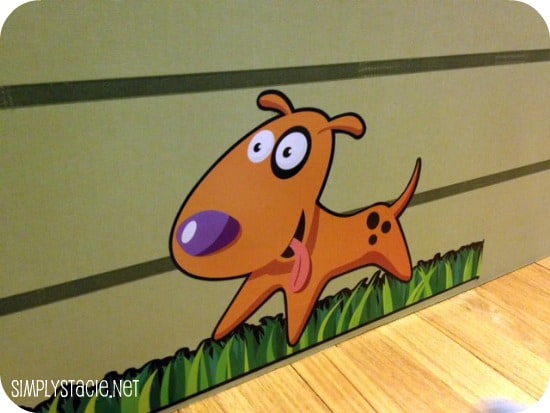 You can find out more about Beezer Playhouses on their website. You can also follow them on Facebook and Twitter. The Cottage retails for $149.99, and you can buy right from their online store.
Disclosure: I was not financially compensated for this post. I received a sample of the product for review purposes. The opinions are my own, based on my personal experience with the product.