Click, Color, Capture Photography Challenge | Orange
I'm joining a the 10 week photography challenge, Click, Color, Capture hosted by EastNinthStreet, A Helicopter Mom, Nap Time is My Time and Sunshine and Sippy Cups!
This week's theme is Orange. I had no clue what I was going to photograph that was orange in my house. John suggested I take pictures of one of the shrubs in the backyard that had strange orange bulbs. I never even knew that was back there. I don't go outside much when it's cold.
They look kinda like oranges don't you think?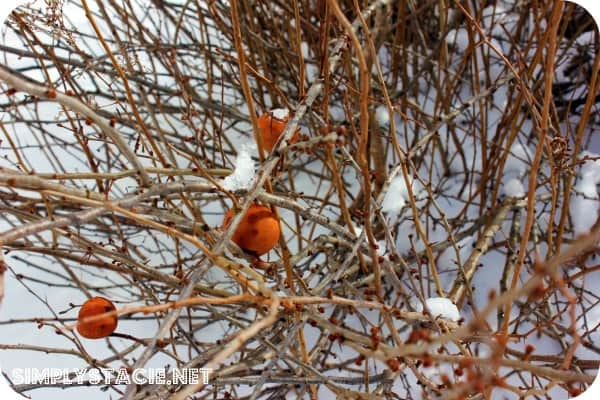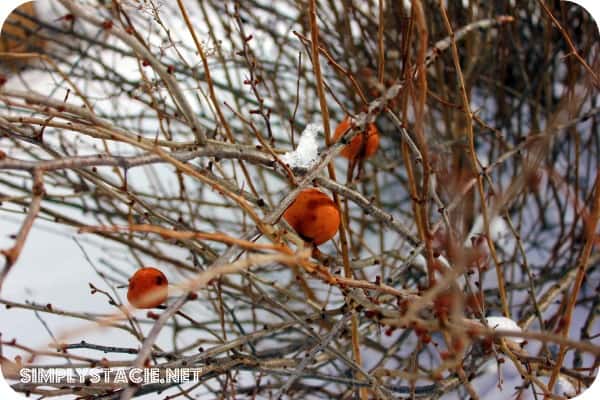 Link up your orange posts!