Book Review | The Brave Escape of Edith Wharton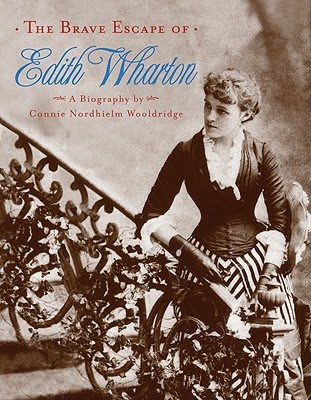 Title: The Brave Escape of Edith Wharton
Author: Connie Nordhielm Wooldridge
My Review:
Since I was a young woman who dreamed of writing my own novels when I "grew up", I have enjoyed the works of acclaimed author, Edith Wharton who wrote such works as Ethan Frome and The House of Mirth. I was delighted to read her autobiography in the engaging book, The Brave Escape of Edith Wharton ($20/hardcover) by Connie Nordhielm Wooldridge.
I appreciate that the author was able to effortlessly weave a very human portrait of Wharton as a child and a woman in this biography. This is a wonderful work of juvenile literature that features a strong female role model for young girls. It has the ability transport them to another period in time and history, complete with photographs that help to bring the story "to life."
I can't wait until my daughter is old enough to read this book and it will remain on our bookshelf until the perfect time!
Connect with The Brave Escape of Edith Wharton on Facebook!
The Brave Escape of Edith Wharton is available for purchase online and at book retailers, including Amazon.com.
*I received a copy of this book to review but I was not financially compensated in any way. The opinions expressed are my own and are based on my observations while reading this book.*