The Newest M&M's Spokescandy ~ Ms. Brown!
Did you catch the live reveal of Ms. Brown, the newest M&M'S spokescandy today on Facebook? I watched as "Doogie Howser" unveiled Ms. Brown and she is just too cute!! I love her black framed glasses and white pumps. In fact, Ms. Brown and I have something in common. Our glasses are almost identical! Except Ms. Brown is far-sighted making her eyes appear larger and I'm very near-sighted so my eyes look smaller with my glasses on.
What do you think?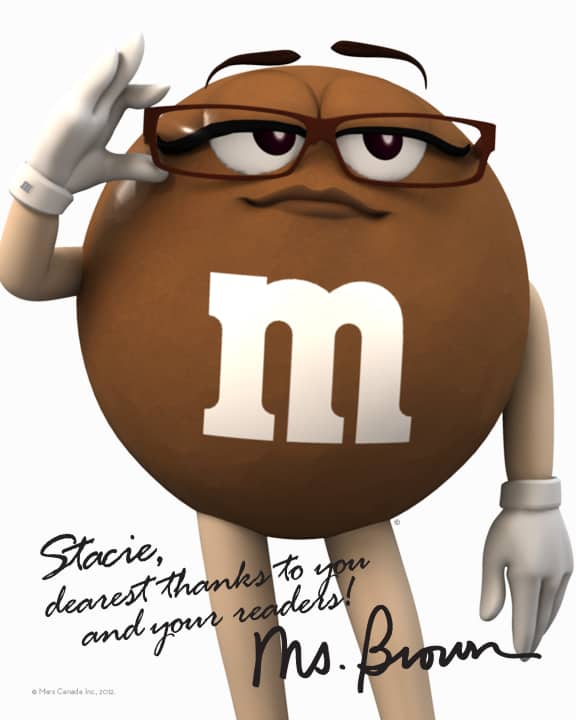 And here's me with the Ms. Brown glasses…
I also wanted to send out a congrats to the winner of the M&M'S Prize Package Giveaway ~ Amy C! 
*I received product as compensation for this post. Opinions expressed are my own.*