Teach My Toddler Review
I home school my three little ones and I am passionate about finding educational resources specifically designed for younger children. I have been very pleased with the Teach My® series and have successfully used the Teach My Preschooler system with all three children for over a year.
These award winning programs are convenient "all-in-one" learning kits for babies, toddlers and preschoolers. Teach My® Toddler is the latest release and it is an excellent addition to the product line-up.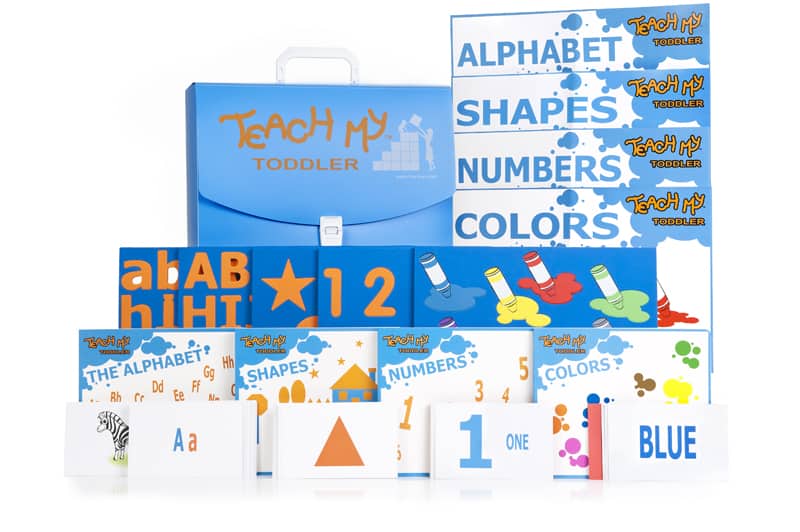 In my experience it is so easy to get overwhelmed with papers and books scattered all over the place but using the Teach My® Toddler kit makes it so easy to stay organized because everything that you need comes in a handy storage case. This generously packed kit is divided into categories such as the alphabet, numbers, shapes and colors. There are numerous hands on learning activities that will engage toddlers including 4 board books, 4 full size learning posters, 5 foam puzzles and 50+ flash cards. There is even a helpful study guide for parents included with this kit.
With bright colors, engaging activities and vivid illustrations, Teach My Toddler is a wonderful way for parents, grandparents or caregivers to help their young child develop an early love for learning. I have used these with my own children, who have especially enjoyed using this resource. I highly recommend this Teach My® kit (or any age appropriate Teach My® kit for your child) and it would make an excellent gift idea for the holidays.
You can purchase the entire Teach My® Toddler kit (U.S and Canadian versions available) for only $49.99. You are invited to check out a video demo or take a sneak peek inside the kit by visiting the Teach My® website.
*I did not receive any financial compensation for this review, though I did review a sample of the product for evaluation purposes. The opinions are based only on my experiences with the product.*