Week 16 & 17 on Nutrisystem #NSNation
My last official weigh-in was on 10/27, and I shared that I had reached 139.2 lbs. The last two weeks were filled with far too much eating out, though in most situations I was able to choose something low-calorie and within the allowances for Nutrisystem.
While eating out may have stalled my weight loss plan, I'm also happy to report that I was able to maintain between 139-141 lbs. the entire time. This is very ideal for when I finally reach a goal weight, and it has encouraged me to try to work a little harder at staying on the plan.
My husband to my knowledge doesn't read my Nutrisystem posts, but he does occasionally ask how I am doing with the weight loss. He has been able to see the changes in me more than I have been able to, so that is also a confidence booster and the encouragement I need to keep moving forward. Weight loss is not something that happens all at once; it's a very slow process. I still have anywhere between 10-20 more lbs. that I would like to lose. Even though he probably doesn't read my posts, he did inspire me with what I would write about today.
When I first got involved with the Nutrisystem blogger program, I almost thought I wouldn't be able to do it. I'm a very picky eater, and some of the information they required was to know if there are certain things I cannot eat. I listed quite a few things that I won't eat, and a lot of the meals contain those things. I won't give you the whole list, but here are a few foods I don't like: green beans, black beans, broccoli, squash, and cooked carrots.
So those and other foods immediately rule out several Nutrisystem meals that I shouldn't order. In addition to that, there are also meals I thought I would enjoy, and then didn't. Again, before I continue, I have to remind you that I am a very picky eater, and that things that I don't enjoy are not necessarily things that everyone will not enjoy.
To make Nutrisystem work for me, I have done trial and error with the meals to see what works for me and what does not.
Meals that I thought I would like but didn't:
Cheese Tortellini (Lunch)
Cheesy Homestyle Potatoes (Lunch) Note: these have broccoli in them, but I will eat small amounts of broccoli if they are blended well into other things. I think with me this was more of a texture issue.
Buffalo Chicken Wrap (Dinner)
Meatloaf and Tomato Sauce with Mashed Potatoes The meatloaf is laid over the mashed potatoes, so the sauce blends in with the potatoes. I didn't care for the flavor in either the meatloaf of the potatoes.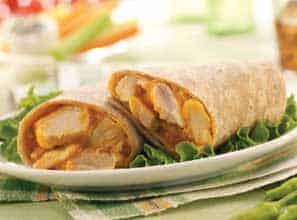 Nutrisystem might seem overwhelming at first when you join because there are so many options. I would recommend for your first month ordering 1 of each, so that you can get a variety of meals to try. Then you can narrow it down from there if you are a picky eater or found meals that don't excite your taste buds.
More important than even the taste of the food is that Nutrisystem works. Without it in my life, I would probably be anywhere between 150-153 lbs., feeling insecure and slightly unhappy.
So I focused on foods I didn't like, because I haven't really done that before and it is part of the review process in addition to weight loss updates. These are things that people probably want to know if they are considering trying it out for themselves. You can also visit the Nutrisystem site because subscribers also leave ratings and reviews on the meals.
Next week I'm going to share with you some of my favorite meals. And also pictures! The meals look fantastic on the website, but is that how they look when you make them at home? You decide!
But wait! I did measurements this week, too:
Upper Arms: 10.5
Chest: 36
Waist: 32
Hips: 36
Thigh: 21
Take control of your life and learn how to lose weight while eating healthy on Nutrisystem. All it takes is one phone call to 1-888-853-4689 or a quick visit to their website.
*Nutrisystem is providing me with free food and support service as part of the Nutrisystem Nation Blogger program. In exchange, I will be posting each week with my progress. All thoughts expressed are my own, and my experience using the system may vary from that of other participants.*