Onscreen Chemistry | Evangeline Lily and Hugh Jackman in Real Steel
I've been dying to see some footage from Real Steel featuring Evangeline Lily and Hugh Jackman, and thanks to one of my friends with Disney who posted a trailer on Facebook from PopSugar.com, I've seen one finally!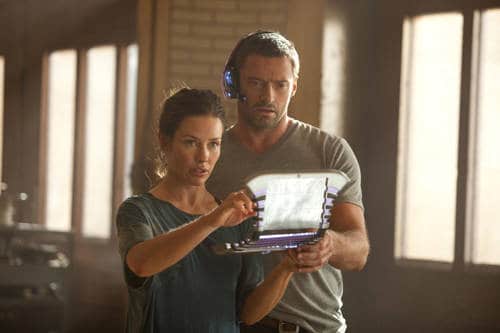 In this clip, we learn a little bit more about Evangeline's character and her connection to Hugh's character, Charlie Kenton. It's a nice little break from the robots–which are undeniably awesome–and a great reminder that there is more to Real Steel than just action. Truly there is going to be something for everyone in this movie!
Check out this latest clip and let us know what you think!
Keep up with Real Steel on Facebook and Twitter.
Disney/DreamWorks is providing me with an all expenses paid trip to Los Angeles for an advance screening of Real Steel. All thoughts expressed in this post are my own.*