femMED Review & Giveaway (US & Canada)
When it comes to supplements and vitamins, there are SO many options on the market that it's very hard to decide which one is the right one for you.  For me, I always look at a few factors including price, manufacturer and mostly word-of-mouth recommendations. I would like to give you my word-of-mouth recommendation today for a brand that I trust and like- femMED.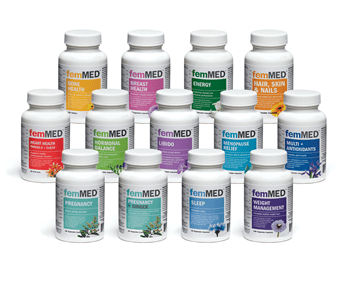 femMED is Canada's first line of daily supplements that have been created exclusively for women. They offer 13 supplements made just for females and all reflect real concerns that women have. Check out their amazing line up of products:
Bone Health– Helps prevent osteoporosis
Breast Health– Promotes a healthy estrogen balance
Energy– Enhances mental and physical performance
Hair, Skin & Nails– Promotes healthy hair, skin and nails
Heart Health– Supports healthy cardiovascular function
Hormonal Balance– PMS & Pre-Menopause symptom relief
Libido– Enhances sexual desire
Menopause Relief– Menopause relief & hormonal balance
Multi + Antioxidants– To enhance overall health and well-being
Pregnancy/Pregnancy + Ginger
Sleep– Promotes sleep
Weight Management– Promotes healthy weight loss
A number of these would be good for me including the Bone Health (my mom suffers from osteoporosis & I would like to prevent it from happening to me), Breast Health (I have cysts in my breasts which always hurt around my period), Hair, Skin & Nails (think thin, fine hair and adult acne- yuck), Hormonal Balance (to battle my monthlyPMS) and Weight Management (I need to lose some extra pounds!). I ended up just trying the Weight Management because it's the one issue that bothers me the most. I used to be so thin, but after my divorce and dealing with the stress of it and my chronic pain, I added some extra weight.
femMED Weigh Management is designed to:
Promote healthy weight loss
Offer occasional relief from constipation
Helps to normalize blood sugar and cholesterol levels
It's vegan and gluten free and should be taken two to three times a day with a full glass of water. They stress drinking lots of water with it. Water is something I need to drink more of anyways.
I took them for a month this past summer and I lost 15 lbs. I also ate better and cut out sweets and bread and drank only water (no pop) and my coffee (my vice). I also suffer from irritable bowel syndrome (IBS) and it helped in that way too to make things more "regular". The ingredients are mainly soluble fiber and it's much easier to take than drinking those disgusting fiber drinks.  I also found I felt "full" faster. I still had my cravings though around my period but when I indulged I didn't eat as much. I ran out of these supplements and need to get more! They made a difference for me in keeping me constipation free. Sorry I don't want to get too graphic here!
I'd like to lose another 20 lbs or so to get back to my pre-divorce weight. I think with eating properly, exercising more and taking supplements to nudge the process along will all be beneficial for me in achieving my goal.
femMED formulations are $29.95 for a 30 day supply and can be purchased at major retailers across Canada or online at the femMed website.
Giveaway
Two readers will win a bottle of femMED in their choice of formulation!


Check out the list of all my current giveaways!
IMPORTANT: Please leave your entries above using the Rafflecopter form. Comments do not count as entries. If you are having issues with the form please leave me a comment here. It's a new software and feedback is appreciated!
To do the daily tweet: If the form will not let you put in your daily tweet, please fill out the main entry again and put "Do Not Count" in the Extra Info, Name or Email box. Then it should let you complete the daily tweet.
*I did not receive any financial compensation for this review, though I did review a sample of the product for evaluation purposes. This giveaway is not related to Facebook in any way. The opinions are based only on my experiences with the product.*