Week Three On Nutrisystem #NSNation
Week #3 has been the hardest Nutrisystem week for me yet. Getting together with a college friend for swimming and BBQing was only the start of several bad days in a row. I love burgers. I practically inhaled them while I was pregnant. And since that was the only thing on the table and I hadn't eaten since breakfast, I needed to eat. Originally we'd planned on turkey burgers, which aren't as high calorie as a regular burger, but it turned out that we were having beef burgers instead–a fact I only learned after eating half of the burger. There weren't any side dishes, just the burger and a handful of pretzels. I also decided that I wanted a can of Dr Pepper. Not the most ideal meal, but nothing too damaging.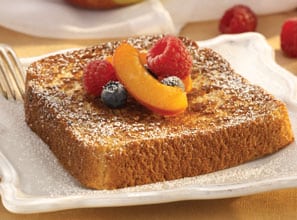 The day after, I felt like I was starving. No matter how much of the Nutrisystem-approved food I ate, the hungrier I felt. I convinced myself that I did not care about the rest of the day, that I needed something satisfying. I coaxed my husband into going with me to a local favorite restaurant that has amazing chicken fingers. Instead of fries, I substituted with a feta cheese and cucumber pasta salad, but I drank Pepsi instead of water. The following day was book club, and calamari is a huge weakness of mine. Instead of going with a Greek salad like I'd planned, I ordered the fried calamari and Pepsi. I justified the calamari because I rarely go to this restaurant because of distance and consistently poor service. The good thing is that the calamari came out way too crispy and breaded, tasting rather dried out. Needless to say, I won't be tempted by that dish again.
Today is the end of Week #3, and I was anticipating some pretty disappointing results. I wasn't at all looking forward to stepping on the scale or taking my measurements. I was pleasantly surprised (and relieved) to see that I had neither gained nor lost the weight I had already shed. I weighed in at 148.6 lbs., only .2 lbs. more than last week.
Something pretty surprising happened with my measurements. I haven't seen a huge difference with the numbers yet, but they are now apparently coming along.
Your Last Measurements
Date: 07/28/2011 12:50
Upper Arms: 11.0
Chest: 36.0
Waist: 32.0
Hips: 38.0
Thighs: 22.0
I made some mistakes this week, that's for sure. But the measurements are very encouraging, and the best thing I can do is learn from my mistakes and try harder this week.
Check out Week 1 and Week 2 Posts!
Take control of your life and learn how to lose weight while eating healthy on Nutrisystem. All it takes is one phone call to 1-888-853-4689 or a quick visit to their website.
*Nutrisystem is providing me with 4 months of free food and support service as part of the Nutrisystem Nation Blogger program. In exchange, I will be posting each week with my progress. All thoughts expressed are my own, and my experience using the system may vary from that of other participants.*