Five Marks of a Successful Etsy Shop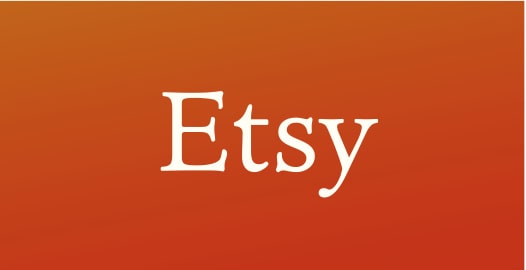 Etsy.com shopkeepers can devote all or a fraction of their time to this "place to buy and sell all things handmade, vintage and supplies." But whether selling full or part-time, every shopkeeper must have his or her own benchmarks for success.
Here are five marks of a successful etsy shop, gathered from shopkeepers and delighted customers alike.
A successful Etsy shop:
1. Commits to its brand. Online customers have a short attention span. If they cannot immediately discern what a shop sells, they will look elsewhere. As the "evil stepsister" site of Etsy, Regretsy.com points out that one of the most overused words on Etsy is "whimsy" or "whimsical." If your shop is peddling whimsy, you might consider a more specific description of your wares.
2. Keeps its customers informed and updated. To utilize social media is one thing, but to do so successfully is an art form. Customers of Piggy Tails boutique look forward to "Piggy Party" Mondays on the shop's Facebook page, when they can receive 50% off hairbows.
3. Rides on its momentum. After an initial investment of time and energy to build inventory and/or market, the shop will be able to coast on sales. Every shopkeeper will have his or her own metric for this. Lindsay, the proprietress of bbinvitations (http://www.etsy.com/shop/bbinvitations), says that after opening her Etsy shop of handmade paper creations last October said, "Ideally I feel like I am doing well when I have a couple sales a week."
4. Rewards its loyal customers. Coupons are obvious carrots to entice and reward repeat customers. But a successful Etsy shop will go the distance for its customers, e.g. custom designs, rush shipping. Said Lindsay at bbinvitations, "All of my first time customers receive a coupon code with their order for 10% off their next purchase in my shop." As Lindsay works with many brides who tend to be overwhelmed with multiple vendors, "If you can be the one that goes the extra mile for them then more than likely they will want to work with you again whether it is for menu cards, thank you notes, or anniversary stationery."
5. Has a strong presence in its community–wherever, whatever form that community may take. In her book Etsy Success, Kathleen Donovan offers tips on how to market one's business locally. Selling locally is not only green, but it can offer Etsy shop owners opportunities to support community efforts, such as donating a handcrafted item to a reverse raffle for charity. Success for any business, afterall, is not simply about dollar signs.
Kendra Stanton Lee teaches college journalism in Chattanooga, TN. She loves cosmetics and ogling Etsy. She has been making mischief on her blog, Kendraspondence.com since 2003.