Supplemental Material for an In-person Book Club Discussion of The Help
A few years ago, I co-hosted the discussion of Kathryn Stockett's The Help for my book club (rather, I provided my home and a dessert). I really think The Help is one of the best books out there for book clubs to read and discuss. I'd wanted to do something grandiose, like bake a chocolate pie like Minny's (just to be funny, and with a different special ingredient) or a caramel cake that also got mentioned a few times in The Help. At our book club, we always served a dessert to go along with the book, and as often as I could I would choose an option that in some way related to the book. I couldn't find recipes that seemed right for this book, so I ended up making an ice cream dessert instead. They loved it, of course, but it wasn't what I had really wanted to do.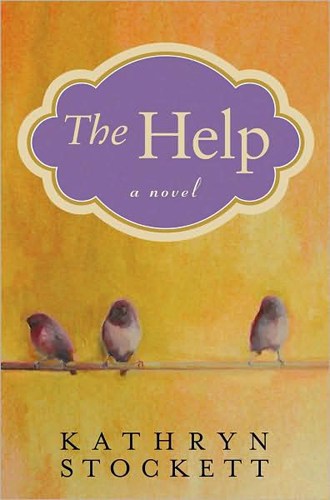 Now with all the buzz and excitement about the upcoming big screen release of DreamWorks' The Help, your in-person book club can have the ultimate book club experience. If themed book clubs are your thing–or even if they aren't–you are going to absolutely LOVE this "Helpful Book Club Kit". Right now, I'm half tempted to tell my book club (a different one than the one I previously mentioned), which hasn't yet read The Help, to drop everything so that we can do this themed event!
I have access and am going to share with you everything you need to make this the book club event of the year, one that your members will be talking about for years to come.
The "Helpful Book Club Kit" is available in PDF format, so if you would like a copy, I would be happy to email it to you. If you're interested, simply leave a comment on this post and I will forward it to you shortly.
And just because I think this kit is so incredibly awesome, I will also slowly post the contents of it on Simply Stacie. I'd highly recommend taking me up on the PDF, though!