Book Review | The Lotus Eaters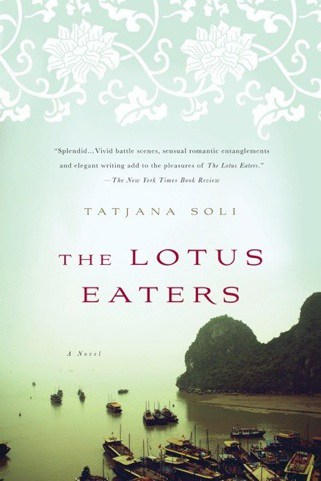 Title: The Lotus Eaters: A Novel
Author: Tatjana Soli
My Review:
What a beautifully written book! Simply breathtaking. The fictional story of Helen Adams, one of the few female photographers covering the war in Vietnam. Along with her mentor and lover, Sam Darrow, she goes into battle with American soldiers and documents the fighting. Often accompanied by Linh, Sam's assistant, a Vietnamese man who has secrets of his own.
From the horrors she sees on the battlefield, to the simple serenity of Vietnamese villages and the terrors brought down on the innocent, Helen finds herself and loses herself at the same time. Driven by a desire to find out how her brother died and a need to prove that she is as good as any man, she perseveres when others fall.
Simply put, great writing, deep characters, realistic storyline. A believable look into the life of a photographer, the war itself and the struggles of the people of Vietnam. Well worth your time. As I'm struggling to find my own words to describe this book, here are a few from the back cover: "Beautiful and harrowing; Tremendously evocative; Haunting; Mesmerizing; Exquisite; and A writer to watch!" I agree with all of them.
*I received a copy of this book to review but I was not financially compensated in any way. The opinions expressed are my own and are based on my observations while reading this novel.*