Ask Psychic Cynthia Ann Review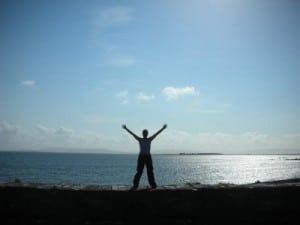 I've had a number of psychic readings over the years. Some of have been wonderful, some ok and some downright awful. I recently had a phone reading with Psychic Cynthia Ann and would put her in the wonderful category. I just loved her!
Cynthia Ann and I set up our phone appointment via email and she called me on the dot at our specified time. She got right into the nitty gritty with me too which I liked.  She told me I had two issues that came up for me in her meditation and she wanted to address those with me. The first one was money and she asked if I was starting a business and yes, I am….I haven't shared this with anyone publicly yet, but will be soon! She knew I would be working with other people on this venture and mentioned some concerns I had that I hadn't even said aloud to anyone and put my fears at bay. She nailed it right on the head! Then and there I knew she was the real deal and continued to listen intently to what she had to say.
The second issue is a bit personal so I am not sure I want to say here, but she was dead on again. It was like she knew my innermost fears and was addressing the things that were on my mind these past few weeks.
After chatting with her, I feel much more clear about my direction and I know that I am on the right path. I had figured I was, but it's nice to get that extra confirmation. I love Cynthia's direct and to the point approach. She doesn't beat around the bush and sincerely wants to help people. She's very nice and easy to talk to. I felt very comfortable chatting with her and would contact her again in a few months for another reading.
Cynthia Ann has 48 years experience as psychic counselor and her specialties include:
Love and relationships
Infidelity
Marriage counseling
Money and finance
Career and goals
Childhood trauma
Drug and alcohol addiction
Connecting with loved ones on the Other Side
Pet psychic
Cynthia's rate is $2/minute and you can buy readings in 15 minute increments. She suggests 15 minutes is enough to answer 1 Question and 30 minutes is good to take a look a few specific questions.  She accepts Paypal, all major credit cards, money orders and Western Union.
If you enjoy psychic readings like me or have some questions, I recommend you book Cynthia Ann for a reading. She's fantastic!
*I was not financially compensated for this post. I received a sample of the product for review purposes. The opinions are completely my own based on my experience.*