What Is Alexa Rank?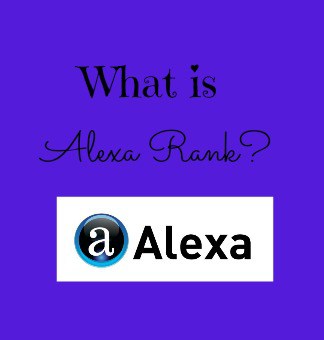 Are you familiar with your site's Alexa rank? I have been tracking my Alexa rank for over a year now and it's been an interesting ride. Alexa rank shows where your site is in terms of traffic out of all the sites online. The neat thing is that it will show you your rank worldwide and in each country. For example, my Alexa ranking today is 35,470 worldwide.  So this means my website is the #35,470 spot out of all the sites on the Internet. The lower the number, the more traffic you have. Big surprise that Google and Facebook are the number 1 and 2 sites respectively worldwide.
Another cool feature about Alexa is that you can check how you rank in the individual countries around the globe. For example, my US Traffic Rank is 8,834 and my Canada Traffic Rank is 5,438. Mind you I am no Google or Facebook, but I am pleased with those numbers.
Alexa calculates each site's rank based on the sites people with the Alexa toolbar visit. If you don't have the Alexa Toolbar on your computer, I highly recommend you download it. It's free and with every visit to your site, you are helping to improve your ranking. Bear in mind though that the toolbar will only count one visit to each site once per day so if you visit a site multiple times it only counts once. With the toolbar, you are able to see the traffic rank of every site you visit. The Alexa Toolbar works with Firefox, Internet Explorer and Google Chrome. To download, visit their site and follow the simple instructions.
What's your site's Alexa Rank?