Book Review | You Already Know How to Be Great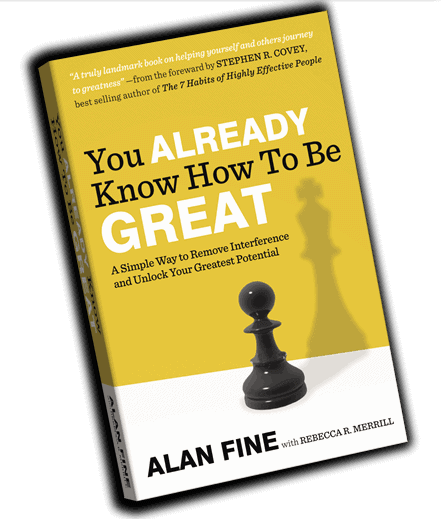 Title: You Already Know How to Be Great: A Simple Way to Remove Interference and Unlock Your Greatest Potential
Author: Alan Fine
My Review:
I cannot even begin to tell you the things in my life that have gone wrong, preventing me from doing the things in my life that I have wanted to do.  Yet just from reading the first few chapters of this book makes me see that I need to look at things in a whole new direction, and only then will my life start to go in the manner in which I want it to go.
A few years ago, I moved back to Colorado from Utah, where I could not seem to get my life rolling for anything.  Being here, I have learned so much, and now thanks to this book…you will only see me going forward motion from this point forward!   The things the author writes about in this book make me think he is writing to me and me alone!
Not only can I see this book doing well for any organization that wants to do things better, but also any person who also wants the same.    The author is president of InsideOut Development who trains people, has consulting and does coaching for many high profile businesses.  He knows what he is doing for sure, working with CEO's, managers, and business leaders of all types of businesses.
Looking at things from the inside out is oftentimes not an easy task.  It's too easy to blame something else, or someone else than to look within ourselves.  This book will help you unlock your true self and remove the interferences that are causing it all in the first place.  This is a great read; easy interactions for companies to be able to use with their employees, as well as examples for everyday people to be able to use in their lives.
*I received a copy of this book to review but I was not financially compensated in any way. The opinions expressed are my own and are based on my observations while reading this novel.*