Book Review | Whisper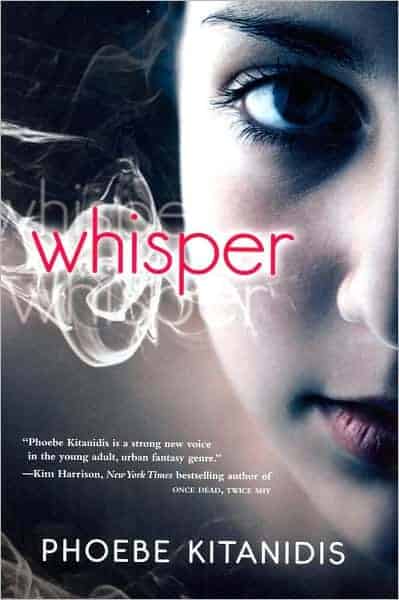 Title: Whisper
Author: Phoebe Kitanidis
My Review:
I have always thought it would be a great gift to be able to hear what others are thinking. The prospect of reading about how that affects the life of a teenage girl is what drew me to reading Whisper by Phoebe Kitanidis. Whisper is the story of Joy, a teenage girl who can hear what others are thinking – her family refers to people's thoughts as "Whispers". Not only can Joy hear the thoughts of others, but it is a gift shared by her sister Jessica and her mother.
Joy's older sister is always angry and she tells Joy that one day Joy is going to understand. On her birthday, Joy suddenly finds herself hearing "Whispers" of all types, not just the positive ones she has heard in the past. It makes her re-examine her relationships and how she feels about herself, her sister and the people around her.
The story becomes even more complex when he realizes that Jamie, a boy in her class, has a similar type of inherited gift, but he can sense feelings rather than thoughts. Together they embark on an adventure to find Joy's older sister as Joy keeps hearing horrible things that makes her fear her sister is in danger.
I enjoyed this novel. I thought the story was interesting and the premise was fresh. I did find the ending to be a bit on the "cookie cutter" side, where all the loose ends were tied up into a neat little package and everyone experienced a happy ending. Otherwise, I thought this book was interesting and engaging and would be a great novel for anyone interested in young adult novels and the paranormal.
*I received a copy of this book from HarperCollins Canada to review but I was not financially compensated in any way. The opinions expressed are my own and are based on my observations while reading this novel.*