What Should You Charge for a Sponsored Post?
Poll Results:  How much do you get paid for Sponsored Posts?
Averages Range from $15-60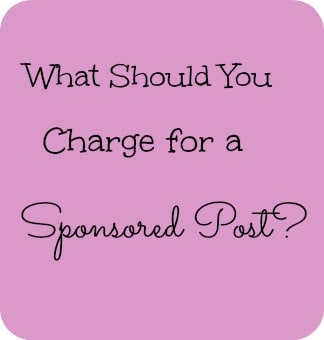 As you all know, this is Build a Beautiful Blog Week here on Simply Stacie!  We not only want the appearance of your blog to be beautiful but we want the GUTS to be great as well!  So we've tackled some questions that are kicking around out there in blogger land.  I have recently connected with Still Blonde after all these YEARS (a blog for Women over 45)  and the Chief Blonde and I have agreed to collaborate on a couple of articles to be posted on each of our blogs.
This article is a preliminary look at what bloggers are charging for sponsored posts.
Factors Considered when Charging for Sponsored Posts
The major conclusion we have been able to draw from the 42 respondents is that the price they charge DEPENDS on a number of factors.  These factors include:
Length of article
Pre-written Press Release or Inpreted Press releases
How many link backs required
What extras are included Tweets, Facebook postings, etc.
How many of my blogs do I post it to?
What is the product/service?
How relevant is it to my readers?
Level of complexity
Pictures required
How long company wants links posted
Factors Affecting Pricing or Offers:
As is typical in any market, the prices charged for sponsored posts vary widely.  Factors contributing to this variance include:
Age of the blog
Popularity of the blog
Audience of the blog
Competency of the Chief Blogger
Reputation of the blog
What Bloggers are Charging or Getting Paid:
Preliminary results indicate that bloggers are commanding between $2-200 per sponsored post.  While the $2 AND the $200 appear to be exceptions, it appears that $15-35 for a short (200 word) 1-2 link post is quite typical, with prices ranging from $30-60 and up,  for longer more detailed posts.  Some bloggers will keep these paid posts up for one month, some forever.
For additional thoughts on this topic, please refer to Still Blonde after all these Year's article on: What's A Blogger's Worth–Mini PR Guide–When or What Should a Blogger be Paid?
Please note that I did not share specific blog information from the results of my poll only the $ amounts. All blogs who participating in my poll will remain anonymous.
You can also read this post over at Still Blonde After All These Years!