Tidy Tightwads Review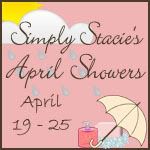 Tidy Tightwads sent me some of the handmade glycerin soaps to review. Their soaps smell great and leave the skin feeling soft and moisturized, thanks to their gentle formulas with Aloe Vera and Vitamin E. The soaps are reasonably priced, living up to the company's name, and are a great addition to your bathtime routine. My favorite scent was Lily of the Valley. It's my favorite flower, but it's difficult to come by in body products, so I was so grateful that the people of Tidy Tightwads sent me one!
Excellent soap is not all that Tidy Tightwads offers. The company is also a cleaning business, specializing in cleaning homes and businesses, preparing real estate for sales, and professional organizing. Located in Minnesota, Tidy Tightwads offers their services at a great price. If you're out of range, check out their website anyway. Pick up a gift certificate or get some of their lovely handmade soap.
In addition to their high standards of service and products, Tidy Tightwads offers great cleaning, family, recipe, and organization advice, tips for going "green", and does great work for their community. They participate in Cleaning for a Reason, an organization that offers free home cleaning and organization to patients with breast cancer.
Please visit Tidy Tightwads. They are fantastic people with a lot to offer!
Disclosure: I was not financially compensated for this post. I received a sample of the product for review purposes. The opinions are my own, based on my personal experience with the product.