The Joy of Soap Review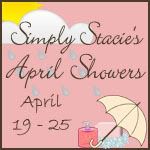 The Joy of Soap is another company committed to quality, natural bath products that I had the pleasure of reviewing for April Showers. Their small batches ensure quality products, and their soaps are good for your skin. The company follows a "green" policy. They use natural, organic ingredients for their soap and their packaging. (No plastic here! Each bar of soap comes in a cotton (sustainable resource!) bag. I re-used mine to organize board game pieces.)
I was lucky enough to get to try several varieties form The Joy of Soap, each with a frisky name and unique scent. Each soap lasted about a week in my house, which was great for variety and, as their website says, perfect for traveling. I thought my favorite would be Peppermint Passion because of my long-standing love for anything minty. It was excellent and refreshing, but I loved All Night Almond even more. It was sweet and slightly lemony, and had poppy seeds. The seeds exfoliated lightly without being too rough for my skin. Each soap had a light lather that you would expect from olive-oil based soaps and were lightly scented.
By far, the most unique product that the Joy of Soap offers is Elizabeth's Wild Hair Shaving Soap. Named for an acupuncturist, Elizabeth's Wild Hair Shaving Soap exfoliates and preps the skin and hair for shaving. I used in in place of my regular shaving products, and it did give a very close shave. This soap also has willow bark and peppermint to soothe the skin. No razor bumps at all, and skin is polished smooth! It's unlike anything I have ever tried. It cuts down on number of products consumed, as well as packaging used. Most excellent.
The Joy of Soap is a great example of a company with both quality products and business practices. I'm looking forward to when they release the rest of their skin care line, rumored to come out soon.
Disclosure: I was not financially compensated for this post. I received a sample of the product for review purposes. The opinions are my own, based on my personal experience with the product.