Sweetsation Therapy Review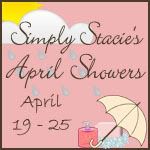 I usually dread going out in the sun in the summer because of my fair complexion and I burn so easily. I never tan. I just go from white to bright red and it doesn't take me long. In the past, I have been using just regular sunscreen on my face and I always hate how it makes me look and feel. Greasy, yucky, hot and sweaty looking. I have to wear it though because the alternative is looking like a cooked lobster!
I am soooooo excited about Sweetsation Therapybecause of the fantastic products I got to test and one of them is a moisturizer that acts as a sunscreen too. It's FABULOUS!!! I cannot rave enough about this product. However, I am jumping the gun here. I want to first give you a bit of info on Sweetsation Therapy!
Sweetsation Therapy is a Mom and Baby Skin Care and Accessory Company. Natalja Millsap is the owner and her vision was to create a company that off a high quality product at a low price. She was able to achieve her goal in 2008 when her company was formed with the help of two USA based labs and a team of chemist, aromatherapists and dermatologists. The products they have created are both organic and natural using only the gifts given to all us by Mother Nature. Since everything applied to the skin always ends up in the bloodstream (and your baby if you are pregnant), this company wanted a product that would be completely safe to use.
Browse through Sweetsation Therapy and you will find products for your face, body, sun care, belly (when you're expecting), and postpartum. I got to try out two products- one for the sun called Sun*Si'Belle Organic Triple Action Moisturizer with SPF 30+ and Antioxidants and one for the face called Aqua*Tica Organic Botanical Night Cream.
Sun*Si'Belle Organic Triple Action Moisturizer with SPF 30+ and Antioxidants is a sunscreen can be applied to both your face and body. I love it! It is unscented and completely non-greasy. Sunscreen has ALWAYS been sooo greasy for me with my oily skin so it was such a pleasant surprise to be able to use a product that did not make me look like a glow worm! It absorbed into my skin and made it really soft. One benefit that I found is that it really evened out my skin tone. I sometimes get blotchy and it was amazing to see how clear my face looked. I applied it after my shower but before my makeup. I used Mineral Foundation and it acted as a good base for my makeup. Plus it is also chemical free and toxin free and was gentle on my sensitive skin. I am going to keep buying this from Sweetsation Therapy when my current bottle runs out. Its a good size so it should last me awhile. I received a 3.5 oz bottle which costs $48. It's worth that and more!
Aqua*Tica Organic Botanical Night Cream is made with many natural nourishing ingredients including Sea Kelp, Spirulina, Cucumber, Argan Oil, Kojic Acid and Caviar Extract to name just a few. Read up on this product on their website to see all the other wonderful healthy ingredients. It works to provide continuous hydration to your skin while you sleep, boosts the production of collagen and elastin, nourishes with vitamins and minerals, prevents oxidation of cells and more. It also has essential oils to help you relax and sleep. It is also good for coffee drinkers (eek- that's me!) and smokers because it restores moisture balance and repairs skin tone. Pollution and the environment is hard on our complexions.  I normally don't wear night cream because of my oily complexion, but I really liked this one. The texture was very different from any other cream I have tried. It was a whipped, light cream that does not feel at all heavy on your face. My skin drank this up and it left no greasy residue. I found the scent very soothing and perfect for bedtime. This product is on sale right now for only $19.95 for a 2 oz. bottle.
Visit Sweetsation Therapy to check out their awesome line of products! Enjoy!!
Disclosure: I was not financially compensated for this post. I received a sample of the product for review purposes. The opinions are my own, based on my personal experience with the product.