Sweet Leaf Bath Co. Review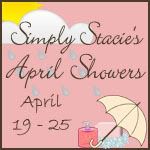 Sweet Leaf Bath Co was established in 2007 by a mother and daughter team who wanted to create natural, fair-trade soaps. They expanded their line to include other body care products, such as scrubs and lip balms. All are made in small batches to ensure quality, and creators Rose and Stacey are hands-on in their approach to continue to make new and special products. Sweet Leaf Bath Co is certified Fair Trade by TransFair Canada, so consumers can be confident that they are getting a quality product that impacts the global community in a positive way.
Stacey and Rose from Sweet Leaf Bath Co sent me their Mojito and Cosmo bar soaps to try out. The soaps came packaged in paper (no plastic for these green ladies!) and I could smell sweet scents from these olive- and essential-oil-based soaps right through the paper. Pardon the pun, but the scents were intoxicating: not overly sweet, refreshing, and they made my mouth water! Alas! These were not for drinking, but for washing.
When I scrubbed up, I was impressed with how creamy the lather of the Sweet Leaf Bath Co soaps. I couldn't believe it, so I checked the ingredients in my suspicion of how moisturized and supple my skin felt when using these products. To my great pleasure, there weren't any mystery ingredients, just essential oils and white clay. I am a believer and a fan!
Try out Sweet Leaf Bath Co's products for yourself by visiting their website, www.sweetleafbath.com, or readers from the US and Canada can enter to win three bars of soap in a scent of their choice! Giveaway closed.
Disclosure: I was not financially compensated for this post. I received a sample of the product for review purposes. The opinions are my own, based on my personal experience with the product.