Sampar Essentials Nocturnal Lifting Mask Review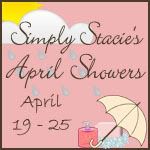 I have tried a couple Sampar products in the past and have been impressed by the quality of the product and the results I have seen with my skin. If you are concerning about aging or have environmental concerns, then this is a product you will want to try! Sampar products are designed to neutralize the negative effects of pollution and to help your skin look and feel its best. How do they do this? The answer is with high tech active ingredients- a powerful antioxidant complex- designed specifically for Sampar products.
I got to try out the Sampar Essentials- Nocturnal Lifting Mask which is a nighttime mask that refreshes tired skin and protects it like a bandage while you sleep at night. It has some specific ingredients that perform important tasks including:
Horse Chestnut Extract- fortifies and tones the contours of your face and reduces redness
Soy Protein- stimulates collagen production and cell regeneration  and diminishes wrinkles
Vitamin F, Omegas 3 and 6- resurfaces and hydrates the skin
Lime Blossom and Rose Water- softens and freshens the skin
Urban Advance Complex- acts as an antioxidant shield protecting the skin
I have only begun to notice fine lines and wrinkles on my face so aging is something I am thinking about these days. I want to prolong it as long as I possibly can so taking care of my skin now is so important. I apply the mask after I wash my face before bed and was amazed at how quickly it absorbed into my skin. I was worried it would be too greasy for my oily skin, but it wasn't even the tiniest bit greasy. It has a very pleasant scent and reminds me of a flower bouquet. Its a soft and light scent. My skin felt so much firmer even after just one application and it left it feeling so soft. I can definitely say that it has improved the look of my skin. This is a product that I will continue to use and incorporate into my nightly skin care regime.  It costs $78 for a 50 ml jar so it isn't cheap, but it is excellent quality and value. And you are worth the money!
Disclosure: I was not financially compensated for this post. I received a sample of the product for review purposes. The opinions are my own, based on my personal experience with the product.