Glengarry Gardens Review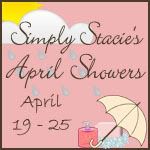 I am proud to introduce you to a Glengarry Gardens, a Canadian organic skincare company located in the Glengarry Highlands in Ontario (which happens to be my home province!). Their focus is on creating an holistic approach to skincare by using only pure, plant based ingedients to bring your skin back to its natural state of vitality and balance. Their products contain rich antioxidants, healing botanicals, vitamins, and plant extracts. They are made in small batches to ensure top quality and many of the ingredients are actually grown on their farm in the Glengarry Highlands! You will not find any chemicals or scary ingredients in these products. They are created with ingredients only from Mother Nature. You can find a multitude of skincare products from Bath Bombs, Lipcare, Healing Balms & Salves and Organic Creams and lotions and all at affordable prices!
Glengarry Gardens sent me a jar of Organic Face Cream to try out and see how I liked it. I choose this particular cream because the website said it was a great choice for oily and acne prone skin. Yep, that's me! This cream contains a blend of organic plant oils which are natural sources of vitamin A and E, anti-oxidants and essential fatty acids to creat beautiful and healthy looking skin. It also has anti-inflammatory properties which will reduce the appearance of wrinkles and sun damage. I also have leftover scars and redness where old zits used to be. These scars take forever to fade away so I really was looking forward to trying it out.
Here's a list of the benefits of using the Organic Face Cream:
Reduction in the appearance of fine lines and wrinkles
Protects the skin from free radical damage
Helps to repair damage from the sun
Fades age spots & scars
Improves overall texture and tone
Plumps the skin
Improves elasticity and firmness
When I first opened my jar, I was greeted by the pleasant fragrance of essential oils. It smells really fresh and invigorating. I am already a big fan of essential oils and their healing properties. I used the cream after washing my face and found that I only needed a little bit to cover my face. The benefits that I saw was that it brightened up my face giving my skin more a healthy glow and making it feel really soft and smooth. It did seem to help fade the acne spots and even out my skin tone. I love that it is made from natural, organic ingredients and has no harsh chemicals to irritate my sensitive skin. The Organic Face Cream can be purchased for $23.50 for a 4oz. jar.
If you like organic skincare products, then visit Glengarry Gardens to see their amazing line of products.
Disclosure: I was not financially compensated for this post. I received a sample of the product for review purposes. The opinions are my own, based on my personal experience with the product.