Best Bath Store Review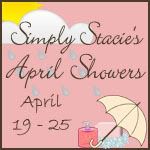 The Best Bath Store is a small, five-person company that has a family-run feel to it. All of their products are tested on each other, rather than animals, and they use high-quality natural products for safety and quality. They use all natural wind power at their facility, as well as recyclable and/or biodegradable shipping materials. The Best Bath Company only sells products that are good for the people, animals, plants, and planet.
I was lucky enough to get to try a variety of products. Their soaps are olive-oil based and leave your skin feeling squeaky clean without drying it. The scents were light but distinct- they'll leave just the slightest fragrance on your skin, but won't interfere with other products should you choose to layer your fragrances.
I am admittedly a lip balm addict and snob and have turned my husband into one as well. We were pleasantly surprised when we tried the Best Bath Store's Cocoa Butter and Lemon Lime lip balms. They left our lips soft but not at all greasy. They were a big hit in my house! The simple formula is superb, and the price cannot be beat. At $2.95 a tube, it's actually a lot less than I was previously spending on lip care.
The Best Bath Store also treated me to my very first fizzy baths! I was previously a bubble bath kind of lady, but Oh! the joy of a bath bomb! I did not know what I was missing. Again, the scents were light and lovely, and made my skin feel so nice. The fizziness was surprisingly long lasting. I felt like a cherry in a soda! My favorite was the Dead Sea Bath Bomb, which was extra nice due to the addition of Dead Sea mud. Sooo nice. I also learned a tip from the website about Bath Bombs and other bath goodies: If your bath bomb/soap/etc has loose ingredients, such as flower petals for example, you can toss it in a stocking to catch them so they don't go down the drain. I would never have thought of that myself.
The Best Bath Store has a full line of skin care, bath, and facial care products and accessories. They're even working on a men's line. I look forward to trying their SLS-free shampoo and silicone-free conditioner.
Check them out!
Disclosure: I was not financially compensated for this post. I received a sample of the product for review purposes. The opinions are my own, based on my personal experience with the product.