Shushybye Review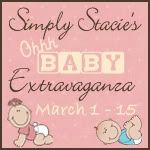 I received for review a copy of the "Close Your Eyes" CD by the Shushybye Dream Band and a copy of the book "Shushybye Sleepover Surprise" written by Stephen Syatt and Illustrated by Frank Caruso. The book also comes with the Read along, Sing along CD which is nice for travel times. Sadie really loves the book and she looks forward to it everynight. The pictures are very well done and the pages are not too busy but have enough detail to hold a preschoolers interest. The characters are cute as well as funky.
I have the "Close your Eyes" CD in the car because we often visit my parents or family in town and Sadie gets her jammies on before we leave and head home. I love the quietness of our drive home and our bedtime Shushybye ritual is still a go. She loves it and it helps her relax and get into bedtime mode. I love the way the music sounds. It is almost like your not listening to a kids CD but music that is appealing to all ears. You hear a bit of Rock n roll, blues, and even some country.
Check out these and their other products at www.Shushybye.com and start your own bedtime routine with the dream-themed entertainment.
Disclosure: I was not financially compensated for this post. I received a sample of the product for review purposes. The opinions are my own, based on my personal experience with the product.