Scholastic Canada Review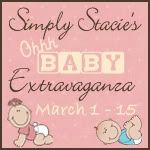 Part 3 of my review has 2 more books that Sadie and I have enjoyed. The first one is called "Fancy Nancy" written by Jane O'Connor and Illustrated by Robin Preiss Glasser. Sadie loved Fancy Nancy. Its about a very dramatic little girl who thinks her family is quite boring and tries to spice them up and teach them how to be fancy. The pictures are amazing and it was fun for Sadie and I to look at them and pick things out as it is a very busy book with lots of details. Sadie loved this book.
The last book in the collection of books sent from www.scholastic.ca is a book called "One More Hug for Madison" Its about a little mouse who I seem to think lives at my house but we call her Sadie. Madison is getting ready for bed and being tucked in by her mommy. Madison remembers that she needs just one more thing before she falls asleep so her mommy brings her doll, then her blanket, then her hat…well you get the picture. I am glad to know somebody else's mommy isn't the only one running in and out of the bedroom at bedtime…even if its only in a book.
I love books and have been very honoured to be able to read for review some great books, written by great authors and to be able to share them with you. Hopefully we will see more Scholastic Books come our way for review.
Disclosure: I was not financially compensated for this post. I received a sample of the product for review purposes. The opinions are my own, based on my personal experience with the product.