Safety Tat Review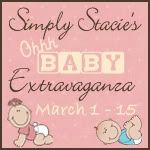 Did you know that over 2000 U.S kids get lost everyday? That 90% of families will experience losing a child in a public place? And that 95% will forever remember the trauma of getting lost? Scary? YES…very!!! These statistics got my attention VERY quickly. Although we try and watch our children 100% of the time…things happen.
With Safety Tat we can make sure that the kids can find their way back with these ultra-durable, waterless, safety tattoos that you can write emergency data on your child. Simply peel and stick..how easy for extra piece of mind. These safety tattoos are good for theme parks, airports, shopping malls, birthday parties and more. Give them to grandma and grandpa, your caregivers, teachers…anybody looking after children. Safety Tats are skin safe, hypoallergenic and latex-free.
Since I already reviewed the tattoos I passed out samples to my mommy friends and they couldn't believe the stats on this. They loved the tattoos an dhow easy they were to use and said that they were going to put them in their diaper bags and back packs to have on hand if need be. They hadn't heard of anything like this and really opened their eyes that safety is important. To get yours go to www.safetytat.com
Discount
Safety Tat is offering 10% off on orders of $15 or more with the coupon code BabyExtravaganza. Code is case sensitive. Offer expires March 30, 2010.
Disclosure: I was not financially compensated for this post. I received a sample of the product for review purposes. The opinions are my own, based on my personal experience with the product.