Laugh & Learn Review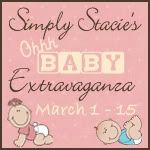 She has put together the 3 DVDs and book that I received for review from www.laughandlearn.comWith our first babies we all have soooo many questions spinning in our minds. If you were like me you went to your 6 weeks of prenatal classes, read a bunch of books and still had questions. These are 3 very useful and informative DVDs that cover Childbirth, breastfeeding and Newborn Baby Care. If you never had a baby before you don't know what labour feels like, you haven't learned how to breastfeed and nobody can prepare you for your first baby bath so its nice to be able to watch it being done and see the positions and techniques to try and use.
And the book is great to have on hand when you are out and about. Its small enough to fit into your purse or have in the car. Its also excellent to refresh yourself when you plan to add more babies to your family as well.
These DVD's are well put together, simple yet so informative with great demonstrations and the book has pictures that are easy to learn from. Prices range from $24.95-$39.95 for the DVDs and the set for all 2 is on sale now for $79.95. Sheri's new book is $12.95.
Disclosure: I was not financially compensated for this post. I received a sample of the product for review purposes. The opinions are my own, based on my personal experience with the product.