WHIMSY Review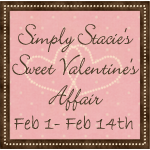 I have always admired the classic style and elegance of Katherine Hepburn and Jackie Onassis so you can imagine my excitement when I discovered the WHIMSY jewelry collection. Their new designs are inspired by these legendary stars so you can bring a little bit of this romantic era into your life. WHIMSY's pieces are both timeless and beautiful and can be enjoyed by women everywhere!
Their collection is eco-friendly as they use reclaimed sterling silver and reclaimed 14-karat gold and diamonds. Actually, their jewelry is very unique and unlike anything I have seen before. The Interchangeable Bead Rings are beautiful! These are not your ordinary rings either. In fact, they allow you to easily change the beads to suit your style and preference. They are designed with a double-threaded center post so you can change the beads as you wish. It's very secure so you won't have to worry about losing the bead because it is almost impossible to do! The thread runs through the front end cap and the back end cap ensuring its security. It fits various bead widths so you always have many options and you can even use art beads from lampwork artists.
I received the Sophia, a sterling silver ring crafted with a sterling rose design. Mine has a pretty baby blue and white patterned bead held by two roses. It is inspired by the style of Sophia Loren. It's a beautiful ring and so unique! I love the bead and that I can change it up if I wish. It is really easy to release the bead. You just need to unscrew the end cap. It's also very comfortable to wear. So pretty! It retails for $125 so if you are looking for a classy, timeless piece of jewelry either for yourself or as a gift for Valentine's day or any other special occasion, then I think you will love the Sophia ring from WHIMSY.
The other rings in this collection include the Audrey, a sterling silver ring with a contemporary flair ($125), the Jackie, a sterling silver ring with 14K gold rose accents ($249), and the Grace, a sterling silver and 14K gold ring with delicate rose accents plus sparkles with .06 carat in diamonds ($299).
To check these rings out and to find other pieces in the WHIMSY collection, please check out their online store or find a store near you.
Disclosure: I was not financially compensated for this post. I received a sample of the product for review purposes. The opinions are my own, based on my personal experience with the product.