The Adult Toy Shoppe Review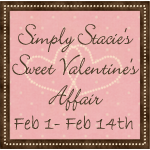 ****Adults Only****
I am no stranger to
The Adult Toy Shoppe
as I have reviewed for them in the past. They have a diverse selection of  adult products to suit your every whim. I like that their site is organized into catergories so you can check out the adult products that appeal to you and skip the ones that don't. Valentine's Day is about love and romance so it's the perfect time to see what The Adult Toy Shoppe has to offer and make your day extra special.
I had the opportunity to review two products-
Kama Sutra Oil of Love
in Cherry Almond and the
52 Weeks of Romance Kit
. The Kama Sutra Oil of Love is actually a massage oil that is super concentrated and is edible! It comes in pretty 4 oz. glass bottle and would make an excellent gift. John has a bad back and always wants me to give him a massage on the days his back is causing him grief. He was my guinea pig for me to try out the Oil of Love and see how we both liked it. I noticed that you really don't need to use much and it isn't all sticky or gross. In fact, it goes on smoothly and John said it was nice and warm. Actually, I gave him the longest back massage ever with this oil. I loved how it felt on my hands and I zoned out for a bit while giving him the massage because I loved the smell and the relaxing mood it created. I didn't need to apply much and wow, did it ever last a long time!! This is one awesome massage oil and at $14.99 is a bargain price!
The 52 Weeks of Romance is a neat idea! It includes 52 scratch cards in a satin pouch and you are to select one card per week for a year and do whatever the card tells you to do. The cards contain romantic IOUs and love notes- all to keep the flames of romance burning. John and I have picked a few of the cards and tried some of the ideas. One of them was to serve breakfast in bed. I liked that the cards were tasteful and the activities (so far) were fun and something that we will continue to do together as a couple. It's a great little kit to ensure you spend quality time with your partner. It costs $9.99.
Disclosure: I was not financially compensated for this post. I received a sample of the product for review purposes. The opinions are my own, based on my personal experience with the product.