Southern Magnolia Minerals Review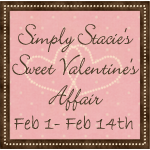 Southern Magnolia Minerals(SMM) is a family owned company located in the foothills of North Carolina. They make all-natural mineral makeup that is both high quality and affordable. It's free of preservatives, chemicals, dyes, oils perfume and bismuth- yay! They have a large selection of foundation, concealers, lipstick, eyeshadows and more. I started wearing mineral makeup last year and love it. It's the best kind of makeup for my skin.
SMM sent me Concealer and Corrector 4pc Set with Brush for my review. I thought this would be good for me with my problem skin (blemishes, uneven skin tone and redness). It comes with 4 5g jars of  Yellow Corrector, Green Corrector, Bisque Mult-Task Concealer and Summer Bisque Concealer. Each jar contains 3/4 tsp which is more than what you find in the national brands (1/8 tsp). I was intrigued by the yellow and the green corrector and wanted to see how well it covered up all my imperfections. The Yellow Corrector is used to counteract redness, brighten a dull complexion or pale skin. It can also be used to cover up under eye circles. I have always been so pale (I don't tan) so this was good for me to use. It also worked fabulous on covering up my dark circles under my eyes. The Green Corrector counteracts redness from rosacea, acne and can be used to hide blemishes and scars. I have lots of scars left over from acne and found that it took away the redness very well. The Multi-Task Bisque Concealer hides blemishes, redness, dark circles and helps to even out skin tone. It works well as a foundation too. All of these combined gave my face a flawless finish. It was great! This set is only $17.95! Amazing!!
I also received three foundation samples in Light, Medium and Tan. Since I have pale skin, I found the light foundation worked the best for me. It was perfect for my skin tone and I couldn't even tell I was wearing makeup. I loved that it was light and absorbed all the oil in my face. I hate when my face is shiny!
Well Rested Eye Shadow Concealer is made for the sleep deprived person in mind to brighten the dark undereye area to give you a more awake look. I put it on the first thing in the morning after my shower and it really does make your eyes pop. It is great to use after a long night of watching movies or working on the computer (I am guilty of this!).
Finally, I tried two blush samples- Mojave and Magnolia. The Mojave is a warm red with a matte finish. I only used a very little bit because it is dark on my skin. The Magnolia was really pretty. It is a dusty rose with a shimmer finish. It is very light and add just a dash of colour to your cheeks.
SMM is awesome and I love their collection of mineral makeup. The only downfall is that it can get a little messy if you aren't careful. However, that is the case with all the mineral makeup I have tried. I love the coverage and finish it provides and SMM has top quality makeup and bargain prices. Excellent products!
Disclosure: I was not financially compensated for this post. I received a sample of the product for review purposes. The opinions are my own, based on my personal experience with the product.