Softlips Review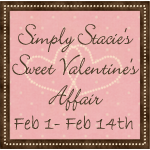 Want to make your lips feel soft and kissable for this Valentine's Day? I know that is a kiss is not as enjoyable when a person's got dry, cracked lips. Winter is especially brutal on our lips so its important to take steps to keep them feeling as supple and moisturized as possible.
Softlips Lip Balm with SPF 20 offers protection from the harsh weather and gives your lips a healthy sheen.They are available in several flavour varieties including Cherry, Vanilla, Strawberry, Raspberry with Green Tea extract, Mint and Wildberry. They cost $2.79 for a 0.07 oz. stick and $3.99 for the value pack of 2 lip balms.
They also have a line of premium organic lip conditioners called Softlips PURE available in flavours such as Peppermint, Acai Berry, Papaya, Chai Tea and Pomegranate. They are 100% natural and USDA-certified organic and have the same moisturizing qualities as the orginal Softlips. They cost $2.99 each.
I received Softlips Lip Balm in Mint with a hint of Vanilla and Softlips PURE in Pomegranate. The Mint flavour is really refreshing and seems to even freshen my breath when I wear it. Odd yes, but I did notice it and it's a good thing! It moisturized my lips wonderfully and had no stickiness whatsoever! I love the smell and taste, but most of all I loved how it made my lips FEEL. They are definitely MUCH more kissable now…better pucker up John!
The Softlips PURE in Pomegranate has a bit of a sweeter milder flavour than the Mint. It comes from the natural line of products and I can appreciate that it is organic. I love using products that use only natural ingredients. It made my lips feel very moisturized and soft and helped to combat that winter dryness that plagues me. Excellent value for an great product!
You can find Softlips in mass retail, supermarkets and drugstores nationwide. I have used these before and they always come through beautifully for me!
Disclosure: I was not financially compensated for this post. I received a sample of the product for review purposes. The opinions are my own, based on my personal experience with the product.