Jen Kiaba Photography Review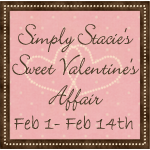 Jen Kiaba Photography has beautiful vintage fine art photography that is perfect for decorating your home. Her prints are romantic and have a dreamy quality that can take you far away just by looking at. Most of the art is inspired by fairytales, folktales and poetry…doesn't that just sound perfect! I have always loved art even though I am not all that creative myself.
Just look through her shop and see what I am talking about. I can't even choose a favourite because there is so many of them that speak to me. You know the photograph is good when it can "speak" to you and this is exactly the case for me with Jen Kiaba's prints.
Jen sent me the 8 x 8 fine art print entitled "Good Morning Edith". It has a vivid red rose in the center. It's so beautiful and I love the vintage look. It looks awesome in a black picture frame.
This print is on premium acid-free, archival paper with a matte finish so it will last a lifetime. At $30, you are getting a great deal. I am in love with my print and think it adds a nice touch to my bedroom decor. We have red accents so the red rose really pops out.
Check out this print and the other gorgeous art prints from Jen Kiaba Photography!
Disclosure: I was not financially compensated for this post. I received a sample of the product for review purposes. The opinions are my own, based on my personal experience with the product.