Essential Relaxation Review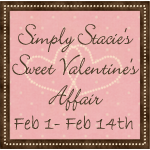 Essential Relaxation is a Canadian company that offers all natural bath and bodycare products so you can create a relaxing, spa environment right in the comfort of your own home. When they say "all natural", they really mean "all natural". Most other "natural" products on the market contain a percentage of unnatural ingredients which usually means petroleum byproducts or synthetic preservatives/fragrances. With Essential Relaxation, you can count on getting truly natural products with only plant based ingredients.
They have a large selection of productions to choose from including bath bombs, shampoo, cleansers, lotions and soaps. Essential Relaxation has three types of blends to help you create a balanced state of mind, body and spirit. They are Relax, Balance and Energy and you can find a product to help you achieve your desired state.
I received a number of products to try from Essential Relaxation.  The Carrot 'n Ginger Hemp Soap is a 100g bar of cold-pressed hemp soap made from plant oils and butters. This soap is  infused with the warming scent of ginger making it the perfect soap to use in the dead of winter to help take the chill out of your bones. Out of all the soaps, I received this one was my favourite. I love the inviting soft ginger scent and think it was both rich and luxurious to wash with.
The Hemp 'n Honey Soap was another one of the cold-pressed hemp soaps I got to try. It is a gentle exfoliating soap infused with lemon and lemongrass. It does have some texture so you can feel it working to exfoliate all the dead skin as you scrub down your body. I loved the fragrant lemony sweet smell. It was very refreshing to wash with!
The Fine Shine Hemp Shampoo Bar is actually a bar of cold-pressed hemp soap that is actually a shampoo! I have never used a bar of soap as shampoo so this was new territory for me. This shampoo bar is designed to cleanse and condition scalp and hair and is infused with lavender and cedarwood oils. I found it easy to use. I just wet my hair like I normally do in the shower and then rub the bar of shampoo over my head. Then I get in their with my hands and lather up. I liked that it did lather well and rinsed out cleanly. I did need to use conditioner afterwards because I could tell my hair needed it. It is always very tangly if I don't condition. I liked that it is all natural and it smells nice- sort of a soft, clean smell. I did need to wash my hair everyday which is probably because it has no preservatives. I can live with that! All cold-pressed hemp soaps cost $6 each or $5 each if you buy 3 or more.
Last but not least, I tried the Gentle Facial Cleansing Lotion (120g) that is meant for all skin types. It is scented with Lavender and Geranium and smells really nice. It's a bit of a stronger smell, but not unpleasant. It did a good job of cleaning my face and I didn't have a reaction to it despite having sensitive skin. It costs $12.
They have recently introduced a new line of sensual products just in time for Valentine's Day. Bath bombs, Massage Oils, Bath Salts…those are just a few of the new items you can enjoy!
Essential Relaxation is available at select locations or you can purchase their products online. Try out some of their bath and bodycare products and take some "me" time. It's worth it!
Disclosure: I was not financially compensated for this post. I received a sample of the product for review purposes. The opinions are my own, based on my personal experience with the product.