Eden Fantasys Review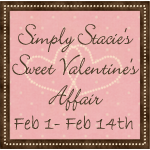 When I shop for adult toys and other sensual products, I always check out Eden Fantasys first. Not only do they have an awesome selection of products, but they also have great prices and a tasteful website. It's hard to not get caught up when browsing their site because there is just so much to look at. They have every kind category of product for different types of tastes and preferences, reviews on the products, Sexis magazine (excellent and informative articles!), and the Forums. I just joined the Forums recently and there is some very interesting discussions going on.
Eden Fantasys also offers flat rate shipping at $5.95 for US orders regardless of the size of your order. Plus, they have discreet shipping and billing so you won't have to worry about being embarrassed having your package delivered. No one will know what you are ordering.
I received three products for review for Valentine's Day. The first one is Sugar Lips, the new lipstick from Erotic Cosmetics. I had no idea this type of product even existed- lovin' it! It comes in six flavours and shades. I got a real kick out of the names and the play on words. They are hilarious!! You need to check out the shades and see what I mean. The one I received is Pump Me Colada. The colour is great as its more neutral in tone and perfectly suited for me. It looks great on my lips and applies evenly and smoothly. As for flavour and taste, I didn't really detect much of one. I think I would have preferred it if it were a little sweeter and less bland. However, the colour is awesome and it is definitely a lipstick I will continue to wear. Very sexy. It costs $8.99.
The next product I received was a treat for John who loves his back massages for his bad back. The Bwarm Massage Candleby BSwish in Fig Wood comes in a flexible holder making it very easy to pour the warm wax on the skin. I found it very functional to use and there was no mess either! The smell was nice and light.  I lit the candle and left it for about 20 minutes until some of the wax melted. Then when you have a small pool of liquid in the candle, you blow it out and then gently drizzle over your partner. I poured it over on John's back. It was the perfect temperature- comfortably warm and not at all hot. John was scared I was going to burn him and was freaking out until he felt the warm sensation on his back and realized he was in good hands. The oil massaged nicely into his skin and left it feeling very soft. I liked how it felt on my hands too! It comes in three scents and costs $21.85. It actually serves two purposes- to create ambience as a candle and then can be used later for a relaxing massage making it the perfect product for a romantic night in.
Last but not least, Eden Fantasys sent me a Satin Wrap Bra Set by DreamGirl in Red. Its a sheer and very sexy red bra top with chiffon cups and scalloped lace and wraps around your body with a pretty satin ribbon. The skirt is chiffon with a satin ribbon on the front. John said I looked like I wrapped myself up as a gift and thought it was very sexy. I loved wearing it too. I love that it was adjustable and the skirt had an elastic waistline. You don't have to be a size 2 to wear it. I find much of the lingerie I have tried is made so small and I feel fat trying to fit into these itty bitty outfits. At least this product is made to fit real women with real curves and you don't have to be a model to enjoy wearing it. It's also an excellent price at only $17.99.
This is only a small sampling of the multitude of fun and exciting products you can find at Eden Fantasys. Check them out and see why they are so popular and are my favourite stop for adult products!
Disclosure: I was not financially compensated for this post. I received a sample of the product for review purposes. The opinions are my own, based on my personal experience with the product.