DuPrat Designs Review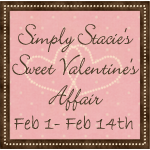 Elegance, Drama, Style. That's what you see first when you go to the DuPrat Designs website. And I must say, these 3 words ring true.
Kelly sent me a Linear Blue Pendant from her glass collection. It is absolutely beautiful!!! This glass pendant is made with fused glass and wrapped in a lead free silver solder. It is 2-1/2″ long and hangs on an adjustable, silver memory wire. (retail $30) I am really impressed with the way it looks, feels and the beauty of the design itself. It fits nicely with my casual wardrobe…not too dressy but can make a pair of jeans and blouse look classy.
Kelly is a Nova Scotian gal that found her way to Vermont after studying designs in Montreal. She now owns and operates DuPrat Designs. She exhibits a fresh and unique style throughout all her collections which can be seen at www.dupratdesigns.com
DuPrat Designs currently have their jewellery for sale in several locations which can be found on the website as well. DuPrat Designs takes pride in their finely handcrafted jewelry making sure that each piece is made with the highest regard for quality. They want not only to meet the needs but to exceed the needs of their customers. Not only do they have their own collections but do some custom made jewellery as well so you can have a one of a kind look of your own. They use various materials including semi-precious stones, fresh water pearls, glass, silver and wood to provide a variety of collections and styles.
Go check them out and find your style. You can also join their Facebook group.
Disclosure: I was not financially compensated for this post. I received a sample of the product for review purposes. The opinions are my own, based on my personal experience with the product.