Cowgirl Chocolates Review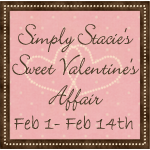 I always considered myself a chocolate connoisseur as I have tried so many different varieties of chocolate. However, I found I am not as knowledgeable about chocolate as I thought I was! Cowgirl Chocolates has introduced me to Spicy Chocolates! I had never heard of anyone combining chocolates and spices before so this is a completely new concept to me. I was definitely intrigued to see what they tasted like and if I would like them.
Cowgirl Chocolates is a pioneer in their field as they were the first company to ever combine chocolates and spices together. They have even won awards and have been featured on the Food Channel and CNBC.  They sell worldwide online, but also have a bricks and mortar location in Moscow, ID. Some of their products include their famous spicy and mild truffles, candy bars, high-cocoa organic chocolate daisies, caramels, brittles, cocoa special gift baskets and other gifts.
I received a sampling of their Spicy and Mild Truffles for my review. The Spicy Truffles came in Raspberry Dark Chocolate, Double Dark Chocolate, Hazelnut Milk Chocolate and Cappuccino while the Mild Truffles came in Double Dark Chocolate, Milk Chocolate, Ivory Orange and Raspberry Lemon. I also got a Caramel as an added bonus.
The first ones I tried were the Spicy Truffles. On the first bite, they taste like a regular chocolate, but as you begin to chew and swallow, the spice begins to kick in. And boy are they ever spicy!! My mouth was exploding with flavours and heat. Even my throat was hot! I enjoyed the truffle and can say it was an interesting experience for my tastebuds. I don't eat a lot of spicy foods because I am a big wimp so I only had a couple of these and not in one sitting. I could only handle one at a time! They were really really spicy! John's cousin tried them and she really liked them, but she said she is a big fan of spicy foods. She did say that they were very spicy even for her. So if you do love hot foods, then these are the treat for you!
The Milk Chocolate ones were more my style and I ate more than one at a time. In fact, with these ones, it would have been almost impossible for me to only eat just one at a time. The smooth creamy chocolate flavour is amazing! I could taste the flavours and the quality of the chocolate. They were excellent! John loved these ones too.
The Caramel was also quite interesting. It looked like a regular caramel should. John and I split the caramel in half so we could each try it out. We started chewing and saying "Mmmmmmm". Very sweet and tasty. Then after a few good chews, the kicker came. Wowweee it was soooo spicy!!! Neither of us were expecting it because we didn't read the ingredients. We later found out that it had Habanero Chili powder in it so no wonder it was hot! John didn't like it after the burst of heat, but I liked it. I did run for water right away though!
Check out Cowgirl Chocolates and be brave and try the Spicy Truffles and Caramels. They have a wide selection of chocolates so you will be sure to find something for Valentine's Day.
Disclosure: I was not financially compensated for this post. I received a sample of the product for review purposes. The opinions are my own, based on my personal experience with the product.