Chocomize Review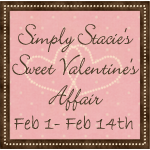 Ahh chocolate…what Valentine's Day Event would be complete without chocolate? Yes, I am a certified chocoholic and absolutely LOVE it! I remember years ago when I used to eat a chocolate bar everyday so I guess it was sort of an addiction. I no longer eat it as often, but it is a nice little treat to enjoy from time to time.
When my chocolate bars came in from Chocomize, I was salivating and couldn't wait to dig in! Chocomize is not your ordinary chocolatier. In fact, they are quite different. At Chocomize, YOU get to create the perfect chocolate and customize it to your tastes (in others you get to "chocomize"!). You start first with your base chocolate where you have three premium options: milk, dark and white. From there, you can add up to five fine toppings where you can choose from a selection of 80 fruits, nuts, herbs, spices, candy and decorations. Once you have selected your chocolate and your toppings, the Chocomize team will create your bar by hand and ship it to you within days. So fun and easy to do!
I was in heaven looking over all the toppings they had to offer and told Chocomize to surprise me. I was delighted with the two bars they sent me for my review. The first one they sent was a White Chocolate Bar with Oreo Pieces and Sliced Almonds and the second one was a Milk Chocolate Bar with Sour Cherries, Violet Petals and Honey Roasted Soybeans. Yum! These bars are like works of art and look almost to pretty to eat! They were a good size too and bigger than your average bar. I would say they as big as the bars that the kids sell door to door to raise money.
The flavours of the toppings and the chocolate together were phenomenal! I am hungry as I write this review and wish I had more of the bars left. John and I gobbled both of them up very quickly! I wasn't sure if I would like the bar with the violet petals, but it was really good! In fact, out of the two bars I tried, my favourite was the milk chocolate with violet petals! The petals are actually nice and sweet tasting.
In addition to customizing your own bar, Chocomize also has a page of favourites including the Romance bar, and the Valentine's bar. Wouldn't these make a perfect Valentine's Day gift? I think so.
Discount
Chocomize is offering my US readers FREE SHIPPING with the coupon code Stacie.
Disclosure: I was not financially compensated for this post. I received a sample of the product for review purposes. The opinions are my own, based on my personal experience with the product.