Body Truffles Review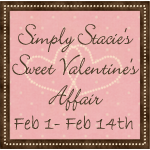 Chocolate seems to be the new rage in day spas these days everywhere you go. Body Truffles is a line of bath and body care products inspired by this delicious trend.  You now don't have to pay spa prices to have a luxurious experience from the comforts of your own home. If you are a chocoholic, then Body Truffles will be like a dream come true!!
Upper Canada Soap is the makers of Body Truffles and they have left out all the nasty chemicals like parabens and only included the good stuff- rich butters and oils- to leave your skin feeling wonderful. The products are available in three tantalizing flavour: Fudge Brownie, Chocolate Strawberry and Cocoa Mango. I know they are bath and body products, but don't those scents just make your tummy growl?
I received two products from the Body Truffles line- Warming Fondue Body Scrub and Sinfully Sweet Bubble Bath both in the Chocolate Strawberry fragrance. The Warming Fondue Body Scrub is not your everyday scrub as it warms on contact as you exfoliate your skin and the sweet scent of chocolate and strawberries is so inviting. It makes for an incredible showering experience. I loved that it was gentle on my skin and didn't hurt or irritate me like some scrubs do. It really does warm up as you lather it in and the smell is divine. Incredible product and it left my skin so soft. This one is priced at $12.99.
The Sinfully Sweet Bubble Bath has cocoa extracts and milk to enrich and soften your skin. It smells just as delicious as the Body Scrub and the smell of chocolate and strawberries will permeate your bathroom. I love relaxing in the tub with a hot bath after a long day. John was even a big fan. He is a grown man who loves his bubble baths. He thought it smelled girly, but that didn't stop him from using it! It is priced at $12.99.
You can purchase these or other Body Truffles bath and body products at specialty gift shops and select department stores across North America. Try them out and create your own chocolate day spa at home!
Disclosure: I was not financially compensated for this post. I received a sample of the product for review purposes. The opinions are my own, based on my personal experience with the product.