Alex and Ani Review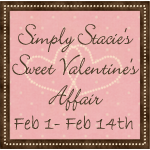 Alex and Ani is a company that creates jewelry that is both eco-friendly and beautiful. Their unique designs are meant to promote your own individual spirituality and inspire and uplift your soul.  Their selection of bangle bracelets, earrings, necklaces and rings are just gorgeous and they are made from recycled materials! My favourites are definitely the bracelets (which I was lucky enough to be able to review one!!).
Their unique signature is the expandable concept.  This technology replaces the traditonal clasp with a sliding mechanism which allows each piece to be adjustable. This feature is genius! It allows each piece to be customized to fit you perfectly so you don't have to worry whether it will be too big or small. The expandable collection is available in precious metals or their signature Russian silver and Russian gold finishes.
I received the Peace Expandable Wire Bangle in Russian Silver. It is a single bangle bracelet adorned with peace symbol and two smaller symbols. When I first took it out of its gift box, I noticed how pretty and dainty it was and the simple yet powerful message of the peace sign. It looked small and I wasn't sure if I could get it on until I discovered that I could adjust it to fit. And it did fit- perfectly!! What a great little feature!!
I also liked that it was really comfortable to wear. Some bracelets you can feel on your wrist and are constantly sliding off. Because I could easily adjust this bracelet, I didn't feel it slip at all and actually forgot that I was even wearing a bracelet! It can be worn alone or you can combine it with other bangle bracelets for a totally different look.
This bracelet costs $21 and can be purchased online from Alex and Ani. Check out their unique selection and find a piece that speaks to you!
Discount
Alex and Ani is offering a 10% discount on your entire purchase with the promo code IC2010. Just enter this code at check out and you will receive the discount on your favourite jewelry!
Disclosure: I was not financially compensated for this post. I received a sample of the product for review purposes. The opinions are my own, based on my personal experience with the product.