Are you looking for fun, fresh ways to showcase your favourite photos? I've been on the lookout for new ideas to decorate my home with pictures of my family and some other nature photographs that I took myself. Sure, I could put them in a picture frame and call it a day. That idea works, but I wanted something different. Good thing for Hometalk! I searched for inspiration and found 20 photo projects that I absolutely adore. The DIY Picture Tile Wall Art, is one my older projects from a few years back that I wanted to include too.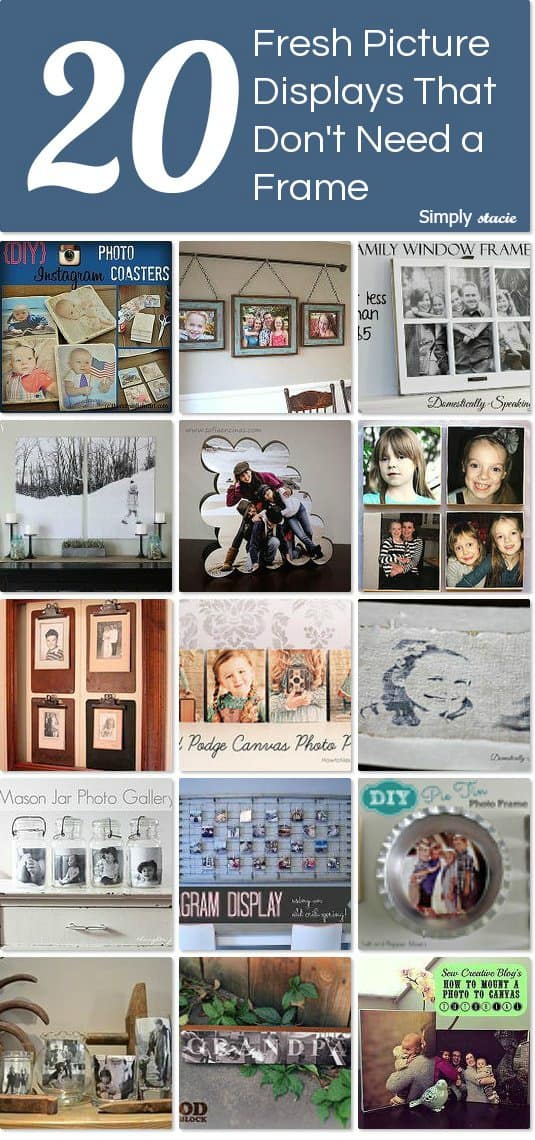 Not a member of Hometalk yet? You're missing out! It's free to join. I recently started getting back into visiting Hometalk after we moved to our new home. It's a mecca for home decor and DIY inspiration. Seriously, you can spend hours on there looking at all the neat projects! This is my profile if you want to follow me on Hometalk.
If you see one you like, clip it to your own Hometalk boards. That will save it for future reference if you ever want to find it again. I've found projects with all sorts of materials including mason jars, mod podge, washi tape, burlap, a pie tin and more. The hard part will be deciding which one to make first.
Check out my Photo Projects board on Hometalk and let me know what you think! Do you see any project that you want to make for your home?