20 Free Kitchen Printables
Are you ready to tackle your kitchen organization? Good. Printables can help make the task a little easier. I use printables, my own and others from the Internet, on a daily basis in my home. They help keep my place organized and make my life a little less stressful. The only cost to me was my time to use them and the paper and ink to print them out. And I'm sharing a bunch with you today so you can do the same, too!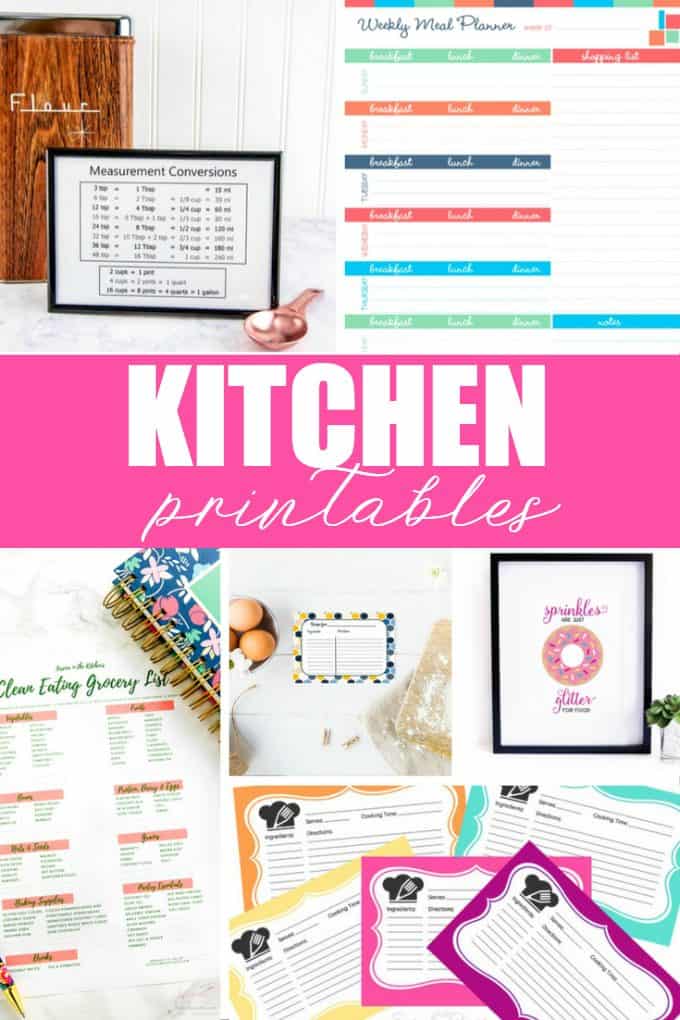 Check out these printables and get your kitchen organized today!
Check out my list to help you get organized in 2017 with free printables.
Do you use printables to organize your kitchen?